How Serious Cavities Cause Tooth Loss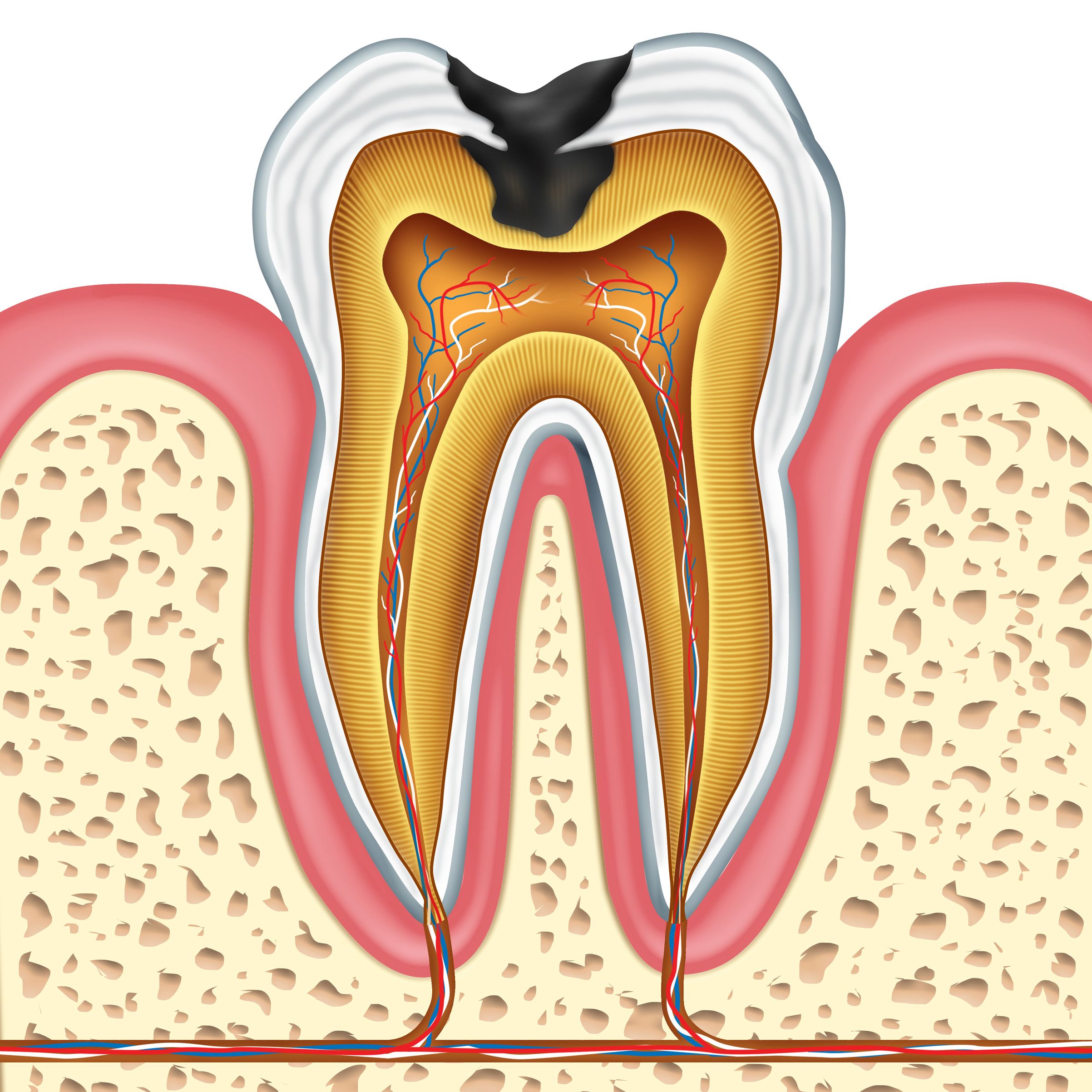 Patients in Ulster County know that we offer advanced restorative dentistry treatments that are able to address serious dental health issues. Whether it's major tooth decay or varying degrees of tooth loss, we work with patients to help them smile with renewed health and confidence.
Everyone gets a cavity every now and then. If they're taken care of early, all you need is a filling. Yet there are times when tooth decay is so serious that a tooth may fall out or may need to be extracted.
Serious Cavities May Not Be Fixable
While minor cavities and small amounts of tooth decay can be fixed using dental restorations, there are times when a tooth is too decayed and damaged to be saved. In these cases, the only option is extraction and the subsequent replacement of the tooth.
Dentists always strive to save as much of a patient's natural tooth structure as possible, which is why it's important that any assessments about extraction be taken very seriously.
Major Compromise to Your Tooth Structure
One reason that major cavities can lead to tooth loss is that the tooth decay may cause pervasive damage throughout a tooth's structure. When a tooth is severely weakened in this way, there may not be enough healthy tooth structure to support any sort of dental restoration, not even a crown. When this is the case, it's important to consider the extraction of a tooth and various restorative options from then on.
Potential Root Canal Infection
When a tooth is seriously decayed, the chances of a root canal infection are much higher. Root canal infections refer to the infection of the soft tissue that is located inside of the tooth. When this happens, a person experiences serious toothaches and dental pain. Typically endodontic therapy can address this problem and save a tooth in the process, but this may not be a viable option if you suffer from major tooth decay.
Left untreated, it's possible for the infection to spread to other structures of the mouth. To avoid these serious health issues, it's important that the tooth be extracted.
Treatment Options for Missing Teeth
When it comes to addressing tooth loss, there are a few options to consider.
In many cases, the ideal option is the use of a removable dental bridge or a denture. The bridge is ideal when tooth decay claims a tooth or a few teeth in a row. A denture is ideal when a person is missing many teeth in a row, even all of their teeth. Both appliances can be custom designed for comfort and optimal appearance.
In some cases, patients may be eligible to receive dental implants. Dental implants are artificial tooth roots that are surgically embedded into the jawbone. In essence, dental implants play the same role as traditional tooth roots. Whey will be able to support dental crowns, dental bridges, or dentures with great stability.
During a consultation, we can go over your options for treatment in much greater detail.
Tips for Preventing Cavities
These oral hygiene tips will help you prevent cavities and avoid major tooth decay.
Brush your teeth at least twice a day (ideally after every meal)
Floss your teeth at least once a day (ideally after every meal)
Avoid snacking on sugary snacks
Reduce your consumption of soft drinks
Learn More About Your Dental Care Options
For more information about cavities and how they can result in tooth loss, be sure to contact our team of advanced dental care experts today. The team at our practice looks forward to your visit and discussing all of these matters in greater detail.